Annual exhibition features work from the art center's instructors
Minnetonka Center for the Arts is welcoming guests to the annual Faculty Show to discover the latest creations from the center's many artist-instructors.
The art exhibition offers a peek into the passion and vision of the center's instructors, who are all working artists bringing practiced techniques into the classroom. 
The 2019 Faculty Show is open through Friday, Sept. 27, in the center's Laura H. Miles Gallery, 2240 North Shore Drive, Wayzata. An opening reception for the show will be 6-8 p.m. Thursday, Sept. 12.
Among the many artist-instructors displaying work in this year's show is Laurie Lausen, who has taught at the art center since 2015.
"I offer weekly classes that are all levels and I do occasional workshops in a couple different fiber techniques," the artist said.
Lausen's preferred method is rug hooking, in which she crafts rugs by pulling loops of wool through a base of linen.
"It's the traditional way of doing it, using a hook that looks kind of like a crochet hook," she said. "I primarily work in wool fabric strips, but you could use any other kind of fabric."
Two of Lausen's recent rug-hooked pieces, "Hilda's Flower" and "Brocade Blossom," are on display in this year's show, along with a small punch needle piece called "Sunset" and a wool appliqué journal cover entitled "Follow Your Art Journal."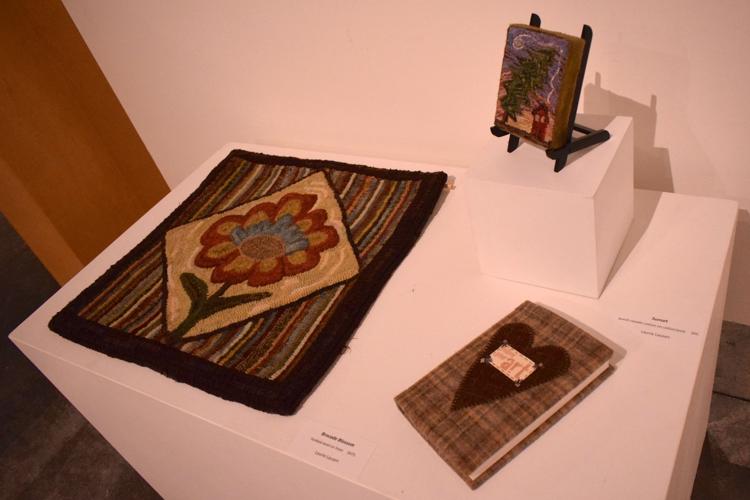 Lausen has used many fiber techniques during the past 30 years. She began designing and hooking rugs while still in junior high school, exploring and growing her interest in color and texture through her creations.
Today, Lausen works out of her home/studio in south Minneapolis, teaching classes and selling hand-drawn patterns, plant-dyed wool and finished pieces on her website, woolyredrug.com.
Another artist included in the show is Patty Carmody Smith, who lives in Minnetonka and has been teaching at the art center for the past decade.
Smith said her focus is in mixed media, which stems from a love of combining materials and techniques.
"I like to introduce people to materials and different ways of using materials to make their work really unique," she said.
An example of this, Smith said, can be found in two of her "Architectural Series" mixed-media mosaics that are on display in the art center's exhibition. Incorporated into the pieces are assorted copies of her father's architectural drawings. 
"I thought that was just kind of a fun way to put something personal into the work," she said.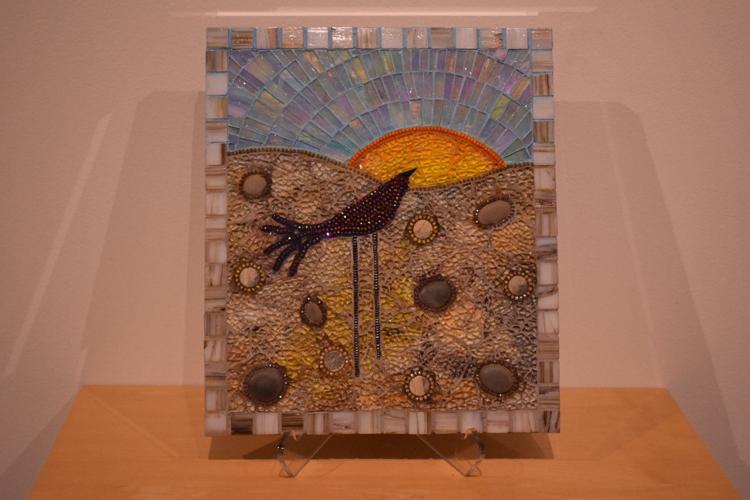 The pieces hang above "Sunrise #3," another mixed-media mosaic, this one depicting a bird standing against a glowing orange sun.
In the far corner of the gallery is Smith's "A Place to Rest," a figure that was first carved out of Styrofoam and weighed down with a mixture of sand and plaster. Smith then added papier mache and armature wires before coating it in an air-drying clay made from volcanic ash. She then used acrylic paints to finish the piece.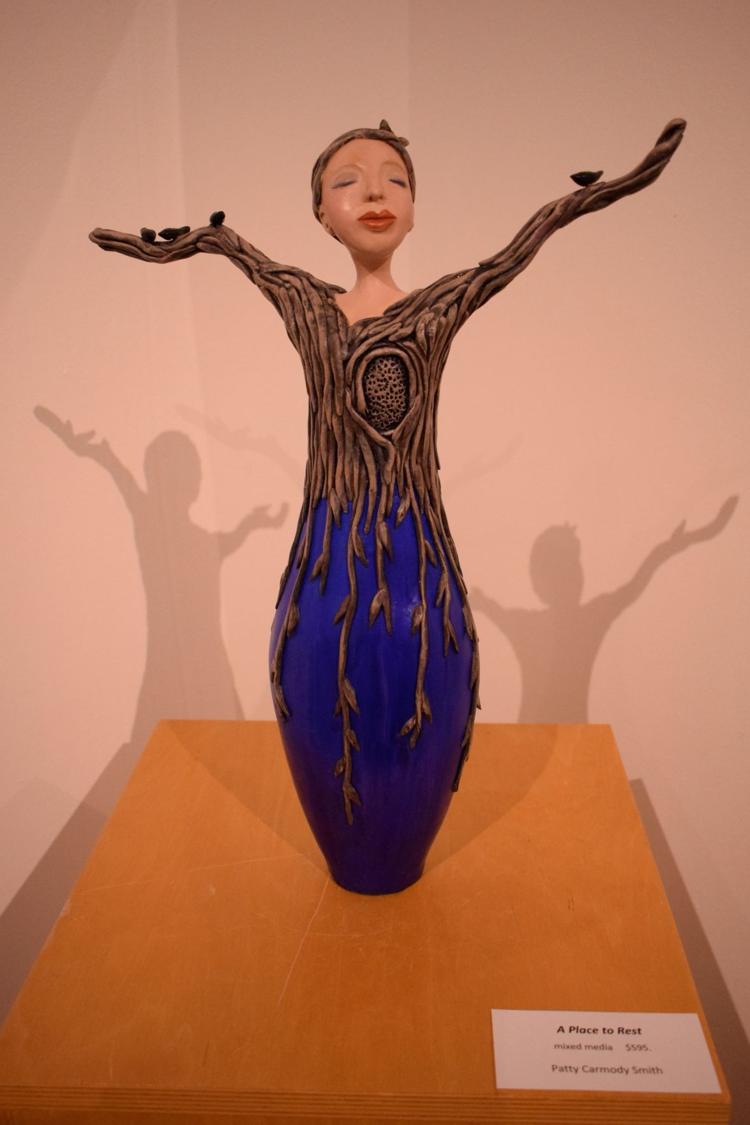 "I like it because I have control over the surface," she said of the method.
The result is a part woman, part tree figure that looks like it could be a ceramic sculpture. On the outstretched arms of the figure rest several small birds.
"My work is certainly emotive. ... These figures make you feel kind of a sense of peace," Smith said. "I also do more architectural mosaics that I would consider to be just a joyful expression of color and patterns."