Plan A Visit
Everyone is welcome at the Art Center. Our mission is to make the visual arts accessible to all!
The Registrar will answer any questions as you arrive and is available at 952-473-7361 ext 160 to help plan your visit.
Visit the Gallery
Check out the Calendar to see what's happening, or learn more about our Current Exhibits. You'll discover a sense of peace and inspiration as you experience the artwork. All shows are free and open to the public.
Explore
There's artwork displayed throughout the facility. All of our classrooms have glass storefront-like windows so you may watch our students and studios in action. If it's a class you really want to take, introduce yourself to the instructor.
Shop
Discover original artwork in the Art Center shop. (Most exhibited artwork is also available for purchase.)
Eat
The Art Center Café is open 9 am – 1:30 pm, Monday through Friday. Chef Melinda prepares baked goods and a deliciously varied lunch menu each week including soups, salads, sandwiches and a hot entrée all made fresh from scratch.
Art Birthday Parties
This year throw a memorable, creative party featuring a 75-minute, hands-on art-making experience. Our parties are designed for ages 5 to 12 and are available on Saturdays, 1:30-3:30 pm. For complete information, please look at our brochure or learn more online.
Getting to Minnetonka Center for the Arts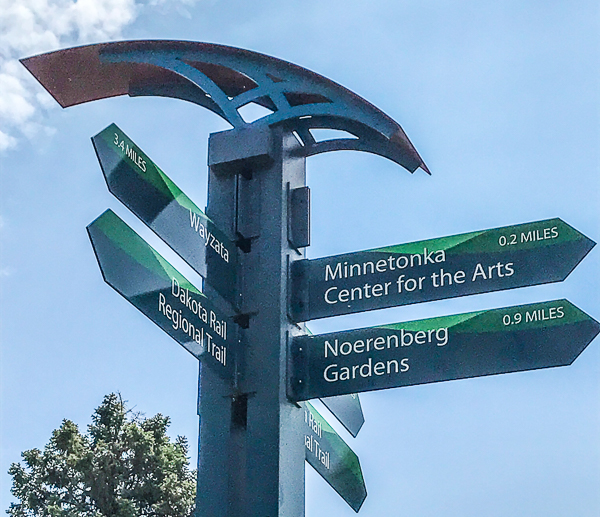 Did you know we are near the Dakota Trail?