Outreach
The Work Beyond our Walls
Here at the Art Center, we deliver an average of nearly 450 classes a year to more than 2,700 participants and feature more than a dozen exhibitions a year throughout the building. But that's only half the story. There's a whole other world of energy and good work that is larger in scale yet mostly invisible because it exists beyond our property. Here are some highlights of our outreach arts programming.
Become a Partner
For more information, please contact our Program Directors:
Mara Miller
Adult Program Director
952-473-7361 ext 130
mmiller@minnetonkaarts.org
Nicole Buchholz
Children and Youth Program Director
952-473-7361 x. 190
nbuchholz@minnetonkaarts.org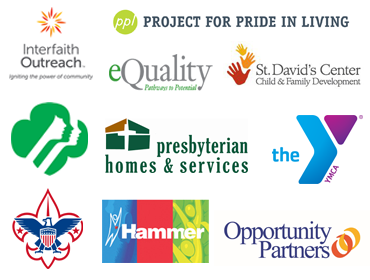 There is a huge need for arts programming for underserved populations. The Minnetonka Center for the Arts is well-tooled to provide that programming and has a strong track record of responding to that need.
Art helps empower children and families facing economic challenges.
For more than 25 years, we have partnered with Interfaith Outreach & Community Partners (IOCP). Our knowledgeable, skilled Artist-Instructors help them see the world differently and discover simple ways to do artistic things. Art projects connect parents and children, creating joy and special time together. Children gain self worth and confidence that spills over to other aspects of their life, helping them perform better academically and socially. "Often families who are living very close to the edge don't have opportunities to become engaged with the community or discover themselves as people who can make beautiful things," says LaDonna Hoy, IOCP executive director. "This is a resource that matters."
We make art accessible.
More than 75% of our Outreach students are able to participate at reduced cost or for no fee at all. No, your tuition does not pay for that. (In fact, your tuition covers about 65% of your class expense.) Much of our Outreach effort is funded through grants from the Minnesota State Arts Board (MSAB) and generous contributions from our sponsors and donors.
The diversity of the outreach program is as creative as the art delivered.
In the past decade, we have worked with 100 or more different organizations, including Project for Pride in Living, eQuality-Pathways to Potential, Hammer, St. David's, YMCA, senior residences, veterans, incarcerated mothers, Boy Scouts, Girl Scouts and numerous school districts, in addition to partners mentioned elsewhere in this article, to name some.
For adults with disabilities, art provides a sense of independence and chance for self-expression.
"What Minnetonka Center for the Arts brings to us is professional artists and the idea that the art is as important as the people who are doing it," says Claire Benway, senior manager of learning and education for Opportunity Partners. "What's so great is when the artists come in, there's no direction on what the project has to look like at the end. That is so different for a lot of the people because it's their choice, it's their artistic expression. It gives them the opportunity to be free."
We partner with organizations already serving these populations.
Tapping into their established delivery channel and infrastructure, we are able to eliminate redundancy and focus resources on the art experience.
Art improves quality of life for seniors.
Research has shown that involvement in the arts leads to better health, fewer doctor visits, less medication and lower rates of depression. For seniors with memory loss, art can draw them out of isolation, stimulate memories, elicit emotions and create connection with loved ones. As Artist-Instructor Michèle Coppin was talking about France and sharing works of French Impressionists in a Presbyterian Homes memory care class, a 97-year old student suddenly started speaking French. He was as startled as the rest of the class – he didn't know he could speak French! That moment, triggered by art, was magical.
Learn about our involvement with the Dementia-Friendly City Initiative with the City of Minnetonka.
Our outreach programs serve the metro area and beyond.
While much of our work is concentrated in the west metro area, we have delivered programs more than 200 miles away! Some of programs have reached Shakopee, Watertown, Woodbury, Fergus Falls, Detroit Lakes and Bemidji.
Sometimes we let outreach take over the Art Center.
In addition to work at partner sites, there are many outreach programs that happen here. Exciting examples of this are the days that we dedicate the entire building and bring busloads of eager youngsters into our studios for ceramics, raku, painting, glass fusing, photography, drawing and duct tape sculpture. This year we will host about 140 Northwest Suburban High School students and about 125 fifth graders from Groveland Elementary School in Minnetonka in our studios.
One of the things we're seeing because of the increase in public funding that's available from the Legacy Fund is that art programs and activities are happening in many places that they weren't happening before. That kind of outreach allows the Minnetonka Center for the Arts to reach thousands, tens of thousands, of people that they wouldn't have reached if they had waited simply for them to come to the Art Center.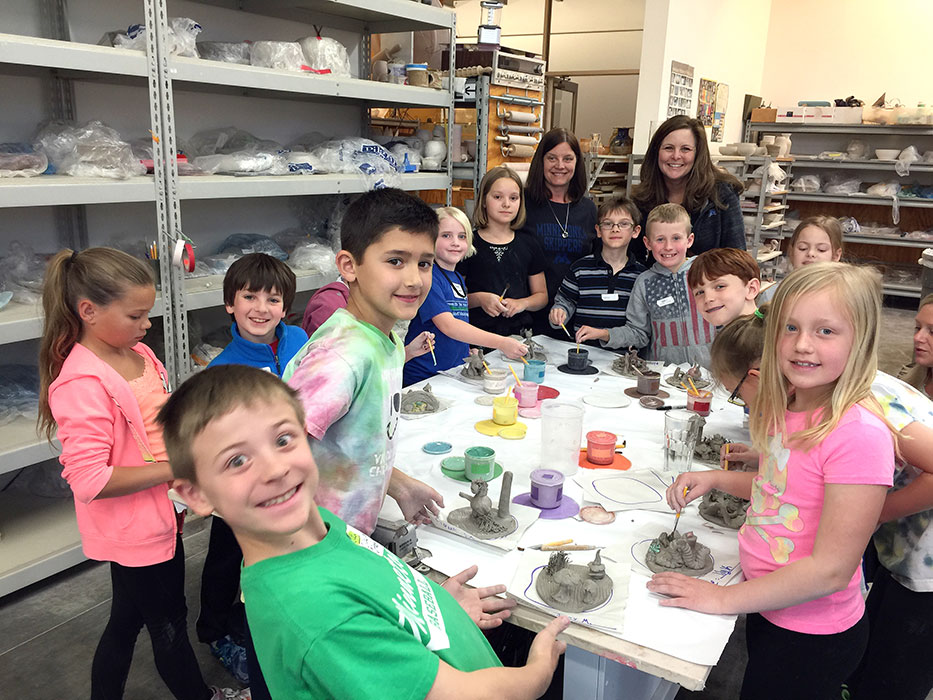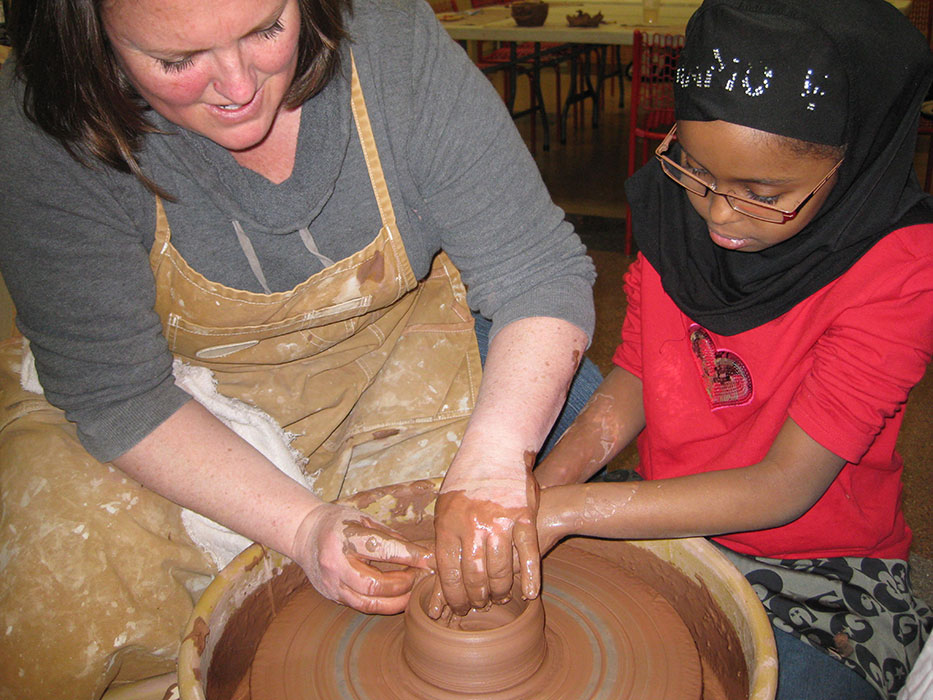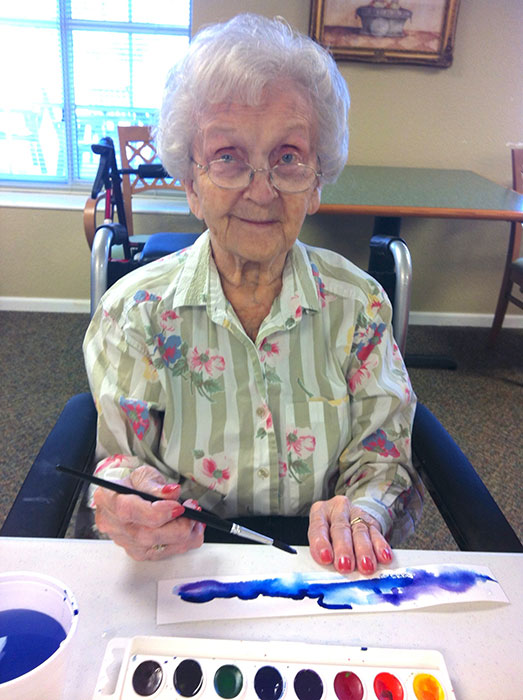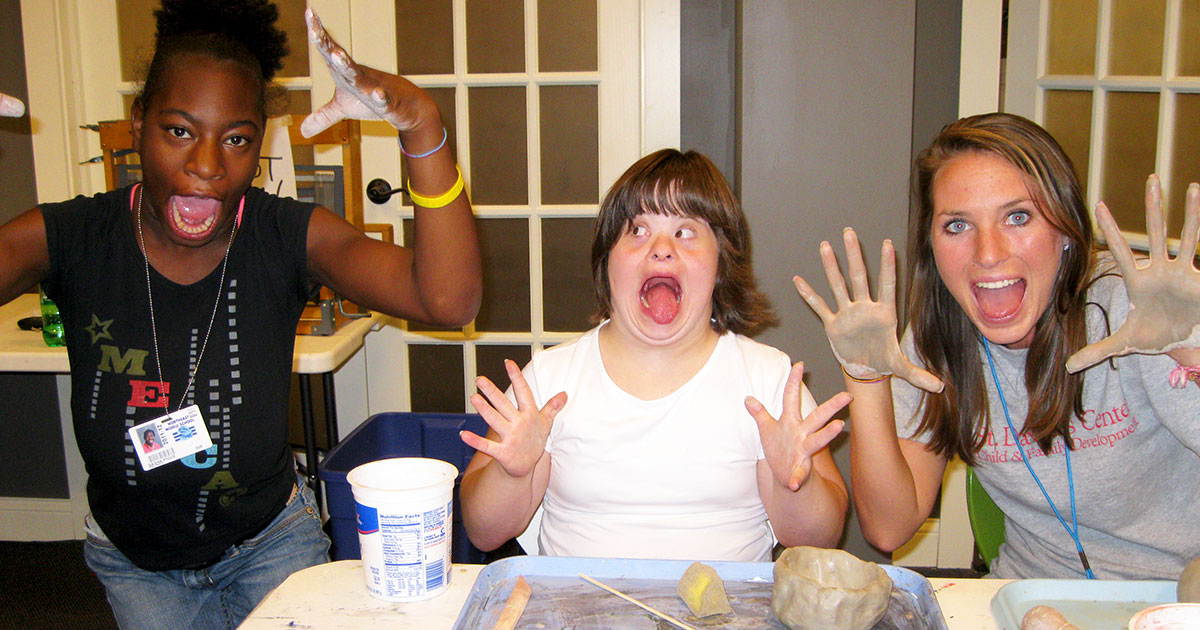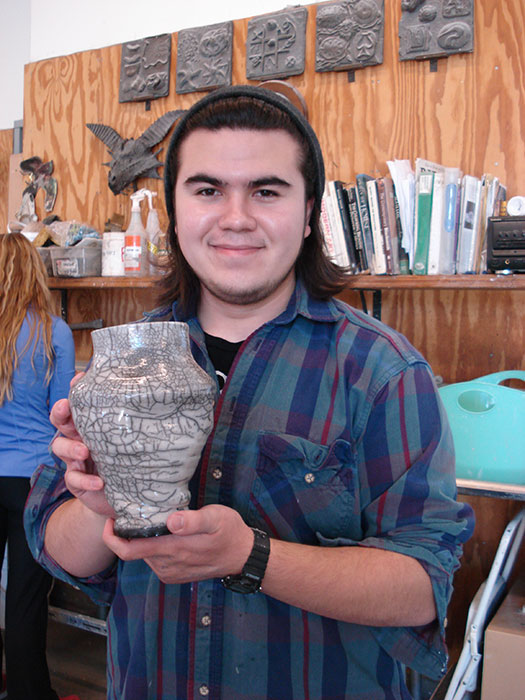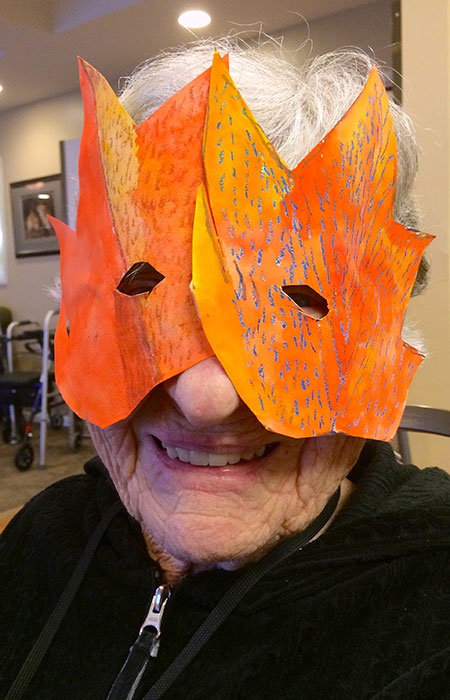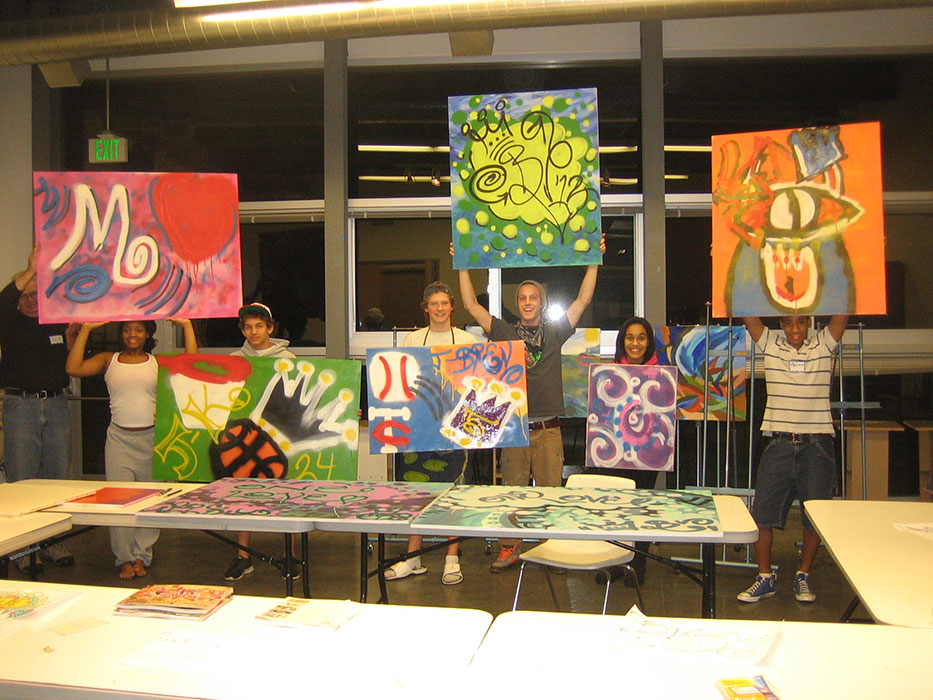 Minnesota: A dementia friendly state of mind (KARE11 5:01)
MCFTA and City of Minnetonka Dementia Friendly City Initiative Partnership Programs are made possible by the voters of Minnesota through a Minnesota State Arts Board Arts Access grant, thanks to a legislative appropriation from the arts and cultural heritage fund.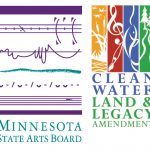 Northwest Suburban Conference have a special opportunity each year to experience art at the MCFTA (CCX Media 1:10)
Mark Balma "We the People" timelapse (MN Originals / TPT 3:47)