What is the dementia-friendly city initiative (DFCI)?
According to the Alzheimers's Association, a dementia-friendly community is one that is informed, safe, and respectful of people with dementia and their families. Cities, like Minnetonka, are finding ways to provide support and foster a quality of life for people living with dementia.
To that end, Minnetonka is training city staff, interested residents, businesses, and organizations on how to be dementia-friendly using materials developed by the National Alzheimer's Association.
What is the memory café?
Believing that the arts should be an essential component to making communities "dementia friendly;"
Backed by scientific evidence that shows that arts activities help seniors and those with dementia:

Improve their physical health and sense of well-being
Enhance their quality of life
Reduce the risk factors that lead to needing long-term care
The Minnetonka Center for the Arts applied for and received a grant from the Minnesota State Arts Board (MSAB) to add an arts component to Minnetonka's DCFI. The MSAB grant funded a year and half of memory café programming, several four-week shared creative experiences and ceramic classes, MCFTA gallery tours and more.
The memory café quickly became an important monthly gathering as a welcoming place for people living with dementia and their caregivers to socialize, create art, get support, and share experiences. It became so popular, that half-way through the grant a second monthly memory café was added so more people could attend. At each monthly memory café, there are:
Stretching exercises
An artist-led project
A breakout group for caregivers who want to meet with a social-worker provided by Senior Community Services
Snacks, and
Resources available for check out provided by the Hennepin County Libraries
Why this exhibition?
We all need to be figuring out how to be supportive of communities that are aging. As people live longer, the incidences of dementia will increase. An estimated five million people live with Alzheimer's nationally and that number could rise to as high as 16 million by 2050. The goals of this exhibit are to increase awareness and support for families living with dementia as well as to show through beautiful photographic imagery that there is still much joy to have and life to live after a dementia diagnosis.
Participants have shared stories about their life's journey, their lives today, and the art and experiences they have created through this program. You'll see: beautiful photographic portraits and imagery of memory café participants experiencing joy and creating art, read short vignettes—written windows, into their lives and thoughts—and learn more about dementia and how you can be more dementia-friendly.
Everybody has a story.
The City of Minnetonka has now provided dementia-friendly training to more than 500 individuals and businesses. Almost everybody has some connection to dementia—a parent, grandparent, spouse, or friend.
MCFTA and City of Minnetonka Dementia Friendly City Initiative Partnership Programs are made possible by the voters of Minnesota through a Minnesota State Arts Board Arts Access grant, thanks to a legislative appropriation from the arts and cultural heritage fund.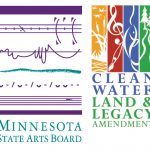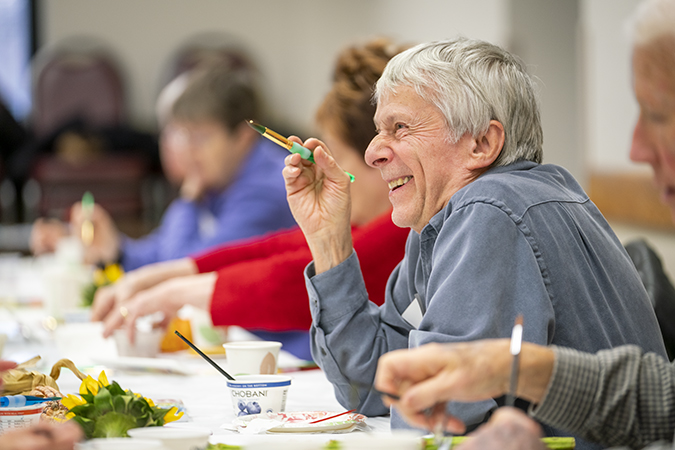 Key Messages about Dementia
Dementia is not a normal part of aging. Not everyone who grows old will develop dementia.
Dementia is caused by diseases of the brain; the most common is Alzheimer's.
Dementia is not just about having memory problems. It can affect thinking, communication and doing everyday tasks.
It is possible to have a good quality of life with dementia.
There's more to the person than dementia. People with dementia are a valuable part of the community.
Learn more about the Minnetonka Center for the Arts Dementia-Friendly programs at minnetonkaARTS.org, the City of Minnetonka's Dementia-Friendly Initiative and training programs at eminnetonka.com (Senior Services section under Recreation), and about upcoming dementia-related activities offered at Hennepin County libraries at hclib.org. (Search events for "dementia" to see what is being offered, including training, creative moments, and information sessions.)
Some questions to ponder:
Do you have advice to share?
How has art helped you or your loved one?
What helps you or your loved one living with dementia?
What would a dementia-friendly community look like where you live?
How do you approach the highs and lows of this journey?
Where have you found community?
What experiences do you treasure with your loved one?
Share your story! We will include your submission in our exhibition scrapbook.
Exhibition Dates and Venues
2019
Minnetonka Center for the Arts
June 7 – August 15, 2019
City of Minnetonka Community Center
September – October, 2019
Ridgedale Library
December 2019